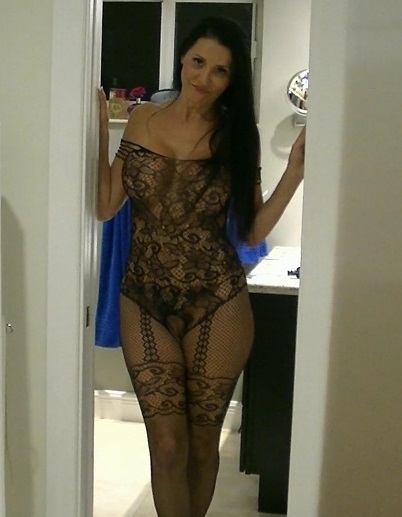 Имя актрисы: Rae Knight
Название ролика: My Night With Mommy
Подсайт и сайт: Butt3rflyforU Fantasies / Clips4Sale.com
Год производства: 2017 г.
Жанр: Incest, MILF, Mature, Mom, Mother, Son, Taboo, Hardcore, POV, Dirty Talk, Sexy Lingerie, Creampie
Продолжительность: 00:09:57
Описание: You are peeping around the corner watching mommy get ready for her date. She is wearing a hot crotchless bodystocking and stripper heels. You just can't stop perving on her. You secretly hope her date doesn't show up because you are so turned on watching her. She turns her head and catches you looking. She confronts you and asks why you are watching and that her date is coming. She tells you she is so horny and she hopes he shows up....she notices you are rock hard and have a huge lump in your PJ's. Time passes and her date is a no show..she is all dressed up and ready for some action and no date!!!! She tells you to meet her on the couch and if her date shows up....then...more the merrier!!! But right now, I need you...She is sooo horny....Let mommy show you how good my mouth feels around your throbbing manhood! You are so aroused and can't wait.....Mommy wants you.....tonight.....it's our night!!! ENJOY!
Тип HD видео: 1080p
Формат видео: MP4
Видео: MPEG4 Video (H264) 1920x1080 29.97fps 3458kbps
Аудио: AAC 44100Hz stereo 128kbps